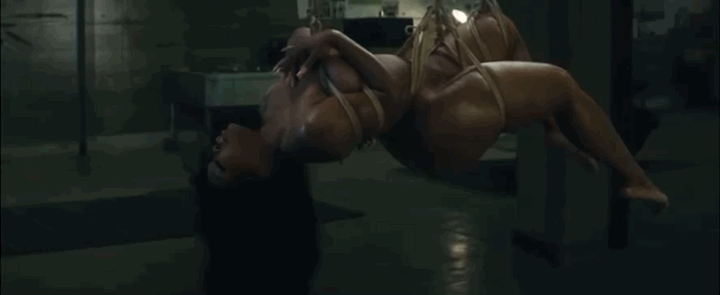 SZA's Kill Bill Video – What is Kinbaku/Shibari Japanese Rope Bondage?
SZA never failing to give us Cinema & Music
HAVE YOU SEEN!?! SZA's new music video for Kill Bill!!! I feel like no one is talking about the ending! Yes I'm referring to the 3:40 mark. Glistening and beautifully bonded up in rope! I'm truly obsessed. But that's not why I've gathered you here today.
As much as I would love to write a thesis about SZA and the kill bill music it would likely just be me writing a fanfiction. Anyways…Today we are talking about the erotic art form that is Kinbaku, the Japanese rope bondage you see demonstrated.
The origin of Shibari/Kinbaku
Shibari originated from Hojōjutsu, the traditional Japanese martial-arts of restraining captives. This was a method of torture widely used during war. The form had evolved artistically into a method known as Kinbaku (Kinbaku-bi literally translates as "the beauty of tight binding"). Shibari is the commonly used word in western society but can be used interchangeably.
Seiu Ito is known as the father of Kinbaku. Bondage as a sexual variable came into play around the Edo Period which dates to the 1600s-mid 1800s. He began his studies with Hojōjutsu and is widely credited for the inception of Kinbaku. Popularity spread in the 1950s through magazines such as Kitan Club and Yomikiri Romance, by publishing the first naked bondage photographs.
JadeRope brilliantly explains the terminology between Shibari/kinbaku/and Hojōjutsu. With martial arts, Hojōjutsu is a more suited term. While bonding tightly in a non-sexual sense but perhaps artistically, you may want to opt to the term Shibari. Whereas kinbaku is related to eroticism. Kinbaku has made its place in the world of BDSM.
Kinbaku/Shibari in BDSM
As expected in sex BDSM requires consent and trust. Kinbaku is something that shouldn't be rushed into in order to ensure safety. You'll want to read up about techniques, take some classes, and learning how to properly communicate between you and the other person involved. Safety is a priority. Beducated offers a wonderfully detailed class on Japanese Bondage online from the comfort of your home while utilizing safety and practice techniques. Here are some key focus points:
1. Understand how to practice Shibari
2. Review how to care for and tie ropes
3. Identity pleasure points
4. Explore different rope tying techniques
Highly recommend watching it together with your rope partner.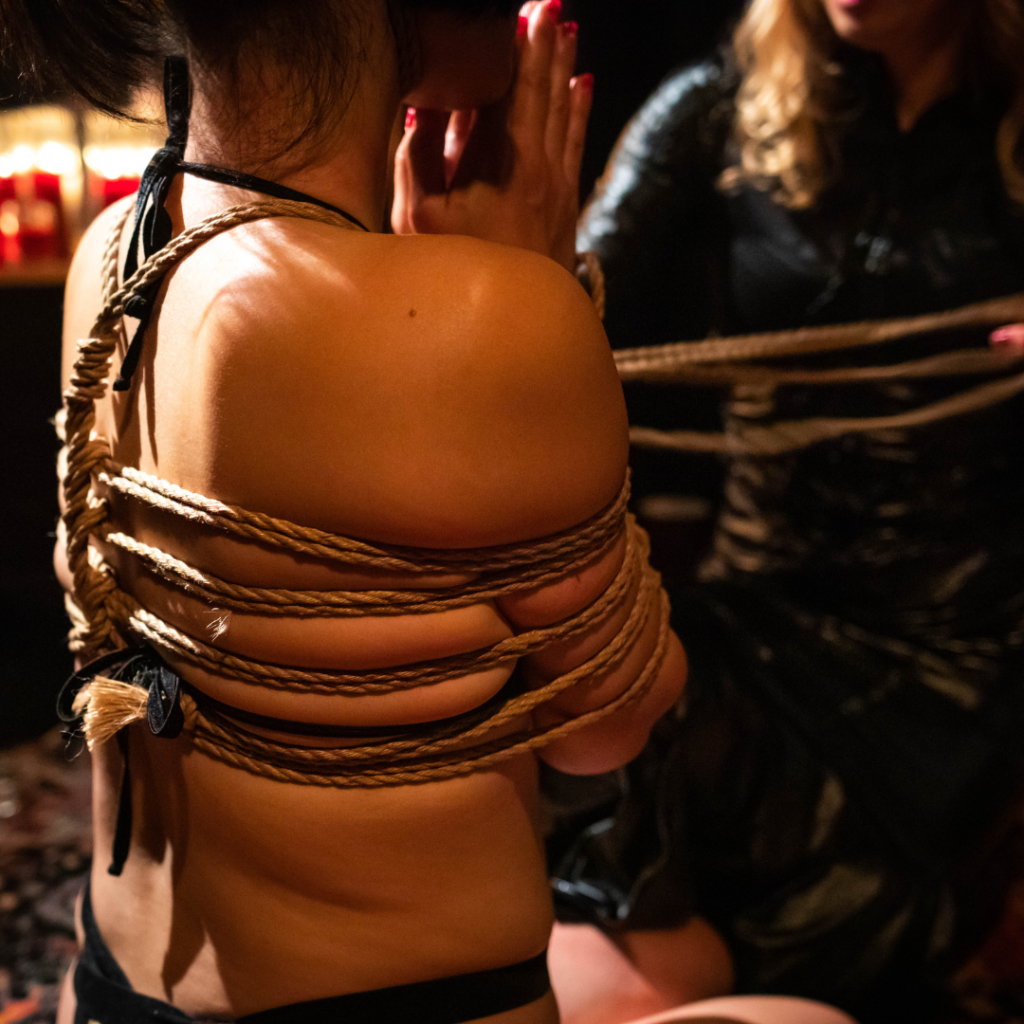 Bondage & Why People Enjoy it
Bondage is used in many forms of intimacy. You may not have noticed that you've used bondage before. Acts like handcuffs and blindfolds are a form of restriction igniting our other senses. Bondage can be used in other forms of BDSM and is widely associated with sadomasochism but is not strictly limited to it nor does it have to be associated for your pleasure.
Commonly people will enjoy bondage because both gain pleasure from being tied up or tying their partner up. One side enthralled in submission while the other leans into the power and control. This is why consent and safe words are imperative.
While being restrained you can receive oral sex, being masturbated, intercourse and many other sex acts! But remember sexual acts do not have to take place as it can simply be used in a form of erotic art.
Is Shibari/Kinbaku something you'd like to try?