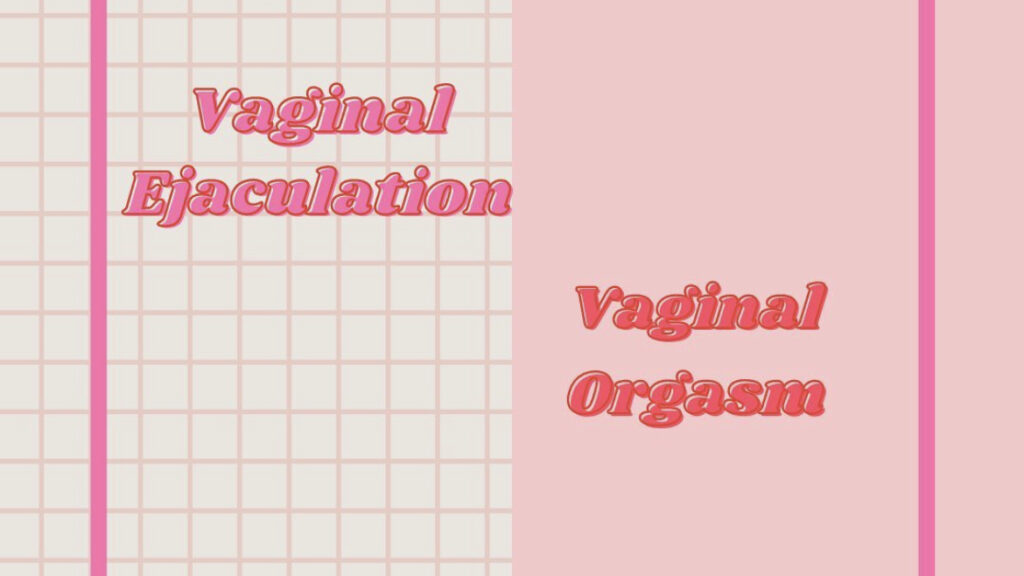 What is the difference between Vaginal Orgasm vs Ejaculation (Squirting)?
Let's talk about the difference between cumming and orgasming! 
Vaginal orgasms are rapid pulses from the nerve endings that are involuntarily contracting. If you have a short distance between your vaginal opening and your clitoris you're more likely to achieve an orgasm through penetration. If your clitoris is higher up, there may be less sensation which can prevent penetrative orgasms. The latter is extremely common. This is another important reason to not limit the word sex to being "penetrative." The clitoris has 8,000 nerve endings and the probability of obtaining an orgasm from clitoral sex is way higher!
Vaginal ejaculation commonly referred to as "squirting" is a release of bodily fluid. But with new studies surrounding squirting, vaginal ejaculation and squirting are defined as two different fluids. Ejaculation is a thick-milky fluid secreted from the skene's gland. Whereas squirt is clear and comes from the urethra and not the vaginal opening itself.
Fun Fact in 2022, Japanese research studies written in the International Journal of Urology have come to the conclusion with the use of dye in a long debate of whether or not squirt is pee or some other bodily fluid…and well the results say squirt is pee! Mostly. You can read more about the study at Salon.Com