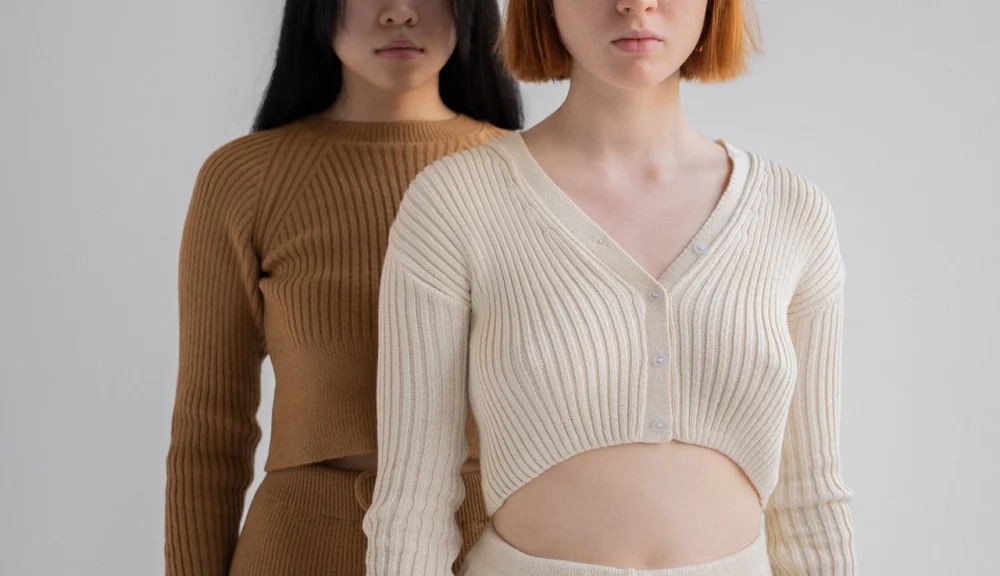 MY PARTNER HAS VAGINISMUS: HOW TO SUPPORT
If your partner recently opened up to you about their personal experience with vaginismus after, confusing explanations on wanting to avoid PIV (penis in vagina) sex, this article is for you.
Vaginismus is reported to affect 5 to 17 percent of people with vaginas, which is from an outdated study with already tricky stats because of how often someone will suffer in silence from this. Even a visit to a gynecologist can prompt painful difficulties and embarrassment. So, if you've been given the privilege to be let into someone's intimate complexities, hold it with great care.
There isn't a ton of research out there but having some insight on vaginismus, which I've written previously about can allow you a glimpse of what your partner is experiencing. This isn't personal at all and they may have been struggling with this well before meeting you. In fact, your partner may want more than anything to be able to enjoy their body with you.
Although this condition is treatable it doesn't happen overnight. It takes lots of physical therapy, maybe even psychological therapy. There are many ways to stay close and intimate with your partner as you love and support them through their condition. There are plenty of ways to continue to build intimacy with your partner even without penetrative sex. So how can we do this?
Be Available
Your support is crucial in this matter and it will go a long way. Make time for your partner in the ways they need you. Asking your partner what they need and how you can be there for them is the first step. Your use of communication will open the floor up for productive ways you can comfort and care for them. Try saying things such as "What would you like me to do; guide me through the process; I want to give you my support in any way you allow."
If your partner has been encouraged to start the use of dilators or is currently using them offer your assistance. Doing the dilators together can enrich your intimacy. It's a very vulnerable experience you're being allowed into so this can create deeper bonds and stronger levels of trust.
EXPLORE OUTERSEX
The hyper-focus on sex being penetrative excludes and invalidates many pleasure-based journies, including trans, lesbians, and even some asexuals! Have you ever heard of outersex? This is the act of having non-penetrative sex. Seeing sex as an all-encompassing experience will help your partner feel like their efforts are being appreciated. This is already hard for them and most likely they want more than anything to engage sexually with you.
Examples of OuterSex:
–Erotic Massages, using oils and aromatherapy with aphrodisiac fragrances.
-Kissing/Making out
-Dry Humping
-Nipple Play
-Oral sex, really! Focus on the clitoris and avoid penetrating the vagina with your tongue.
-Mutual Masturbation. Tip: I sometimes would make out with my partner while they pleasured themselves if I weren't in the mood to have any sort of sex but still wanted to be involved with their orgasm. I think this is a great way to be involved in the process without having to touch yourself or be touched.
This is all about getting creative as you explore the endless possibilities to feel physically connected with your partner and in essence grow emotionally together as you conquer these hurdles together.
ENJOY EACH OTHER
Overall, you fell for this person for a reason. Go back to those roots, and remind them how much you truly care for them. Over time the two of you will be able to get through it and come out stronger. Move with compassion and remain patient. You will find how extraordinary your love can grow in times like these. And heck maybe one day you'll encounter your own sexual dysfunction and hope to feel supported as well.