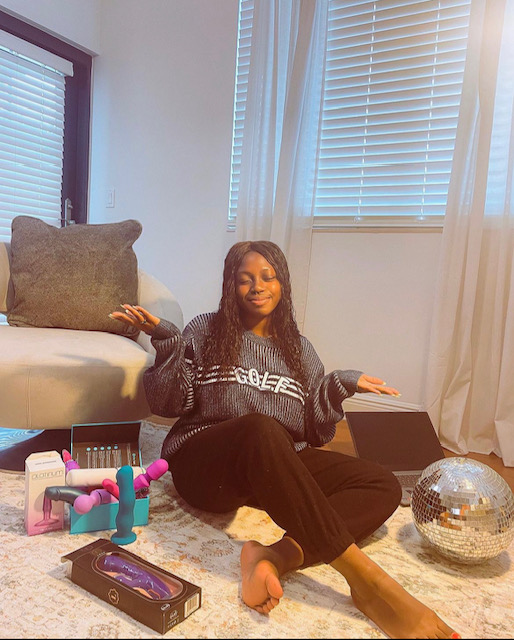 To be Ardent is to be passionate. This word creates confidence! Everyone deserves to feel comfortable within their own skin, all while feeling safe in an explorative journey to their sexual enlightenment. When we simplify the needs of people we all want to be understood; may it be understanding yourself or being understood by someone else. Ardentley is focused on reframing that conversation surrounding sex, love, & communication through art and understanding. 
Tatiyanna is a blogger with an education in Mass Communications/Journalism and is working on her certification as a sex educator. She is the founder of the sexual wellness brand Ardentley with a history of providing excellent customer service for body-safe toys on her site. 
Now with the rebranding of Ardentley with the mission to further normalize the conversation around sex and communication by taking a media approach and maximizing the blog.
"Pleasure is in the passion."
Ardentley is creating an interactive experience through blogs, quizzes, events and video content. Ardentley is firstly a sexual wellness brand providing a digestible approach on expanding and informing the discovery within identity, wellness, consent, love, healing and of course sexuality!