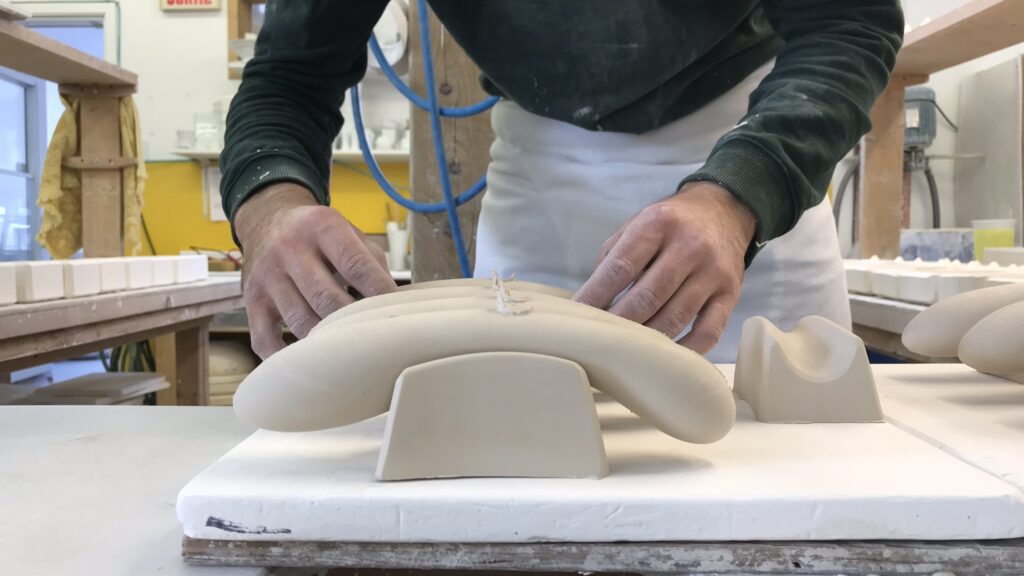 How Isabelle Deslauriers used Porcelain to Redesign Pleasure
Sexual wellness is rapidly growing in global retail. We have witnessed a culture shock in the 21st century through music, media, and activism that has slowly but surely made sex & pleasure a proactive topic of discussion. As society opens up the conversation of normalizing sexuality more bedside drawers are filling up with Adult Novelties. Although progressive, many people don't recognize how harmful these products can be.
Health administration boards such as the FDA still lack regulations into what goes into pleasure toys, resulting in the mass production of toxic materials entering intimate parts of the body. Ultimately leading to burns, irritation, and even infections!
That's why we need innovative pleasure entrepreneurs to take the initiative into their own hands. Meet Isabelle Deslauriers founder of Desirables which launched in 2013 when the idea came from a university finals project as a student in industrial design. Deslauriers states "Before launching Désirables I always knew I would have my own company, I just didn't know it would be in the sex toy industry!"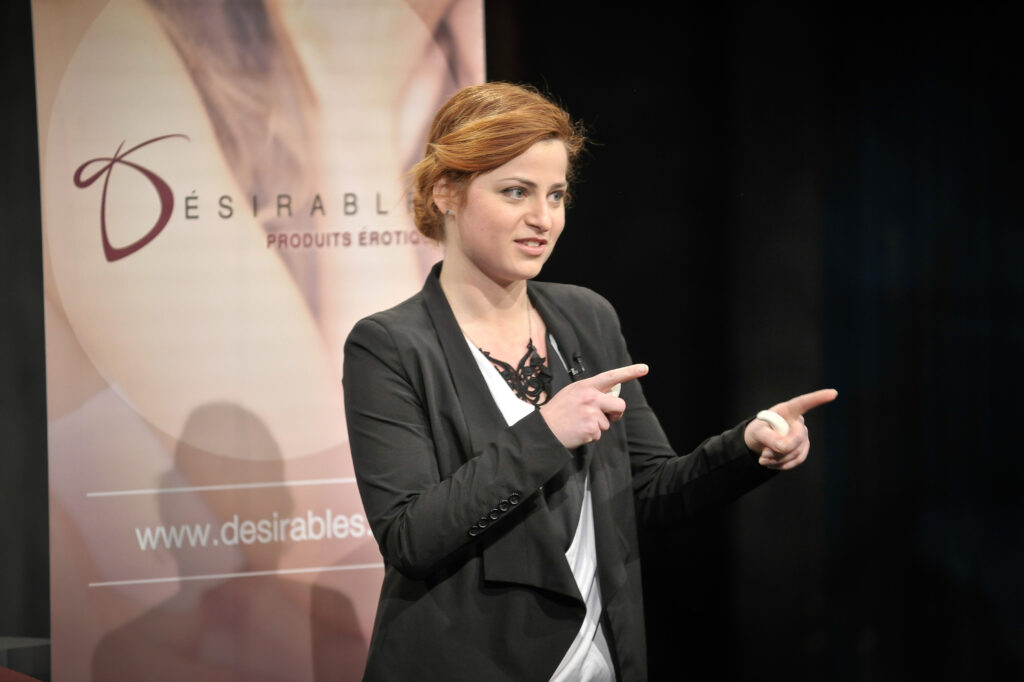 Sometimes it takes a demand with no supply to create a future we want to be a part of. In hopes to spark some of the intimacy lacking in her relationship, Deslauriers attended one of those sex-toy parties only to be sorely disappointed. Everything was cheaply produced and carried odd smells right out of the packaging.
A Dare is A Dare: An Ethical Approach
None of the cheap pleasure toys with odd shapes and smells showcased were aligned with her vision of erotism and intimacy. So much so that neither Deslauriers nor her partner wanted to use them. "It was a very disappointing moment, but also a very transformative experience.
I kept thinking throughout my time in university that there must have been a way to design better sex toys" Deslauriers states. More and more I felt like there was something I could do, so when my friends dared me to make a sex toy as my final project, I jumped on the occasion. My focus was on: How to create a bridge between design, sexuality, and intimacy."
Considering the stigma surrounding sex, Deslauriers had to be thorough when she made the decision to take on sex tech for a university project. "My approach was ethical and based on real problems, but in every presentation, I needed to be on my A-game to make sure they would hear my pitch and not just look at my products and think plastic penises," said Deslauriers.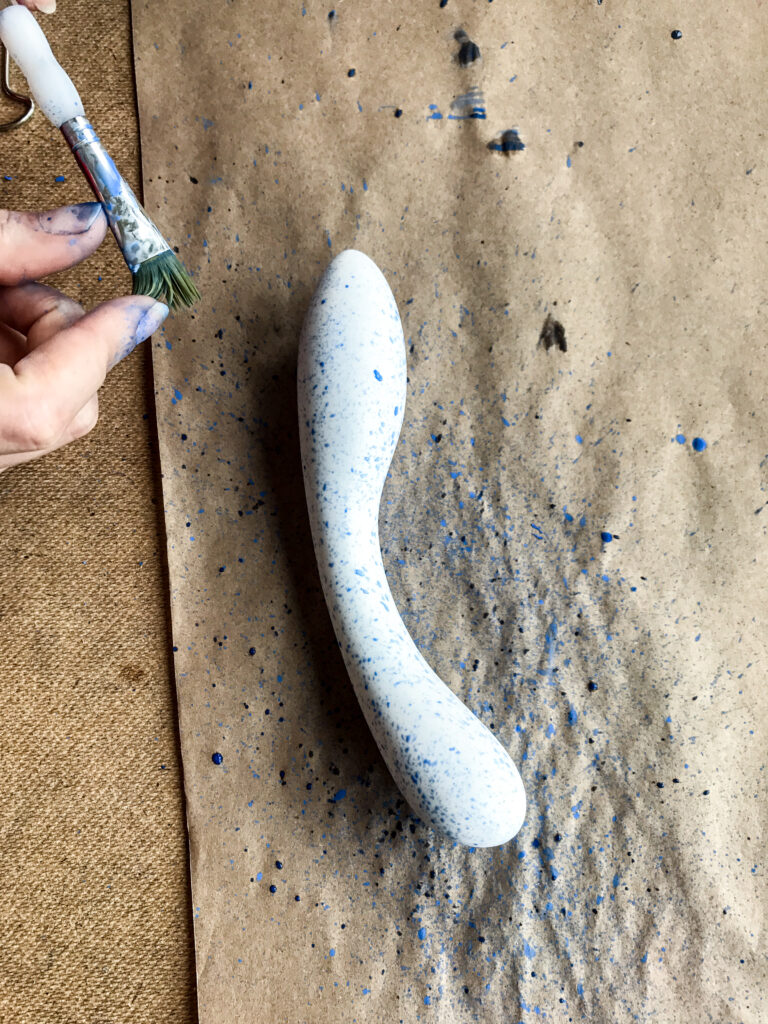 She spoke with real people about real issues they faced when it came to sex toys, this research was used to get a clear idea of a design that would enhance the way pleasure is experienced. Looking past the aesthetic of sex toys, the research begged the question 'How can I make this for everyone regardless of disability?' With 5 to 10 sketches and a 3D printing later Dalia, the original Desirables was thus created with an ergonomic shape for people with arthritis for example.
The beauty & Care of Porcelain Toys
That desire to create an inclusive toy and add to its uniqueness lead to the making of an entire porcelain collection. "…It's 100% body safe and toxic-free because of the way porcelain 'comes into being'. For our phalic-shaped toys, we use the same technique as used in Limoges' porcelain, which is basically the highest quality you can get in terms of clay/porcelain." Deslauriers points out.
"It is also a hypoallergenic material, so you don't have to worry about using it internally or disrupting the pH balance of your vagina." Porcelain is easy to clean, after every use be sure to wash with a warm wet cloth and mild soap. Deslauriers also mentions that boiling your porcelain toy is another option for a deeper clean or pop it in the oven under cook 500०F.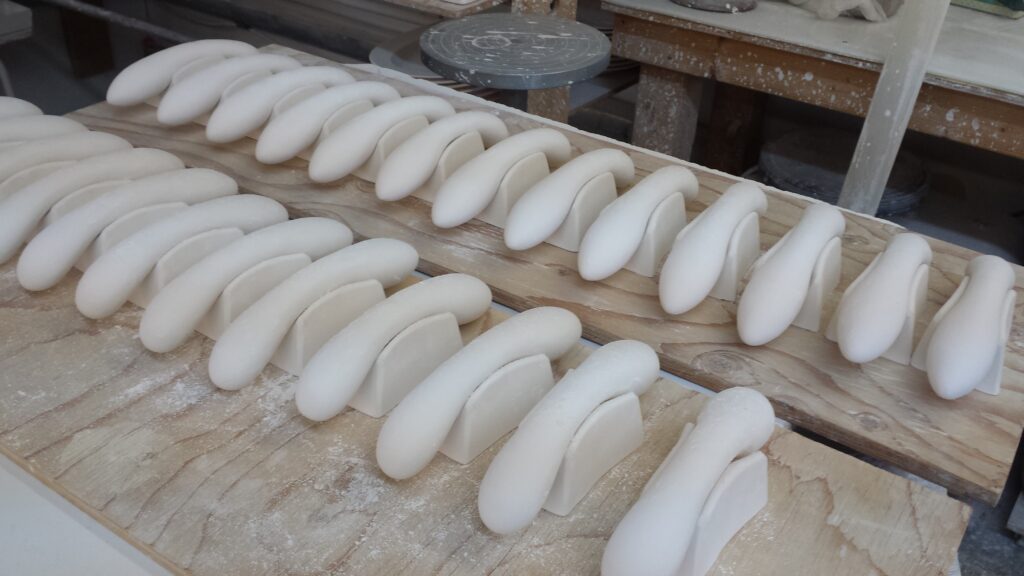 Be sure to store your toys to prevent dust and accidents. Also contrary to what some people may think, porcelain is very resistant in use – it has a high mechanical strength! So you won't break it while using it.
The importance of Inclusive Products
When creating a toy with real people in mind and diving deeper into the personal side of pleasure you create a community that really resonates with your mission. Deslauriers has found many rewarding moments through the launch of Desirables. "The most rewarding part is definitely the testimonies we receive from clients. Whether it is a new mom reconnecting with her body, a cancer survivor being able to feel pleasure again, a newly divorced woman that wanted to reconnect with her sexuality or even helping to reduce endometriosis pain."
The FDA is responsible for testing medical devices and does not view adult novelties as such. Though according to Deborah Kotz, a press officer for the FDA states "The FDA does not regulate sex toys because they are not considered to be medical devices, the FDA does, however, regulate genital devices that have a medical purpose such as vibrators intended for therapeutic use." Many porous materials that tend to harbor bacteria or products containing phthalates (material linked to cancer) still slips through the cracks and are available for purchase.
Most of the viewing done for adult novelties is done by the Consumer Product Safety Commission. They mostly view vibrators, leaving a large variety of products out of the loop. Furthermore this procedure does not require extensive testing to ensure they're safe for prolonged mucous membrane contact.
There are no for-seeable changes to the regulation of adult novelties but the mindfulness and ethical creativity of entrepreneurs such as Isabelle Deslauriers gives the opportunity for consumers to have body-safe options.